LEARN THE ADVANTAGES AND BENEFITS OF IMPLEMENTING ACCEPTANCE COMMITMENT THERAPY (ACT) INTO YOUR CLINICAL PRACTICE WITH DR JOHN BOORMAN, UK CLINICAL PSYCHOLOGIST AND ACT THERAPY SPECIALIST.

World-renowned trauma clinical psychologist and clinician with over 30 years' experience helping survivors to accept and love their wounded selves.

Clinical psychologist, researcher and expert in behavioural treatment for phobias, provides dynamic treatment and relief from anxiety.

Internationally-renowned psychotherapist, 40 years' experience integrating the mind and body, offers relief and a new way of living in our body.

Brain Skool is a collection of sessions from internationally-renowned specialists investigating the function and processing of their favourite brain regions.

Internationally-acclaimed clinical psychologist, professor at Harvard University, McLean Hospital and clinician with over 30 years' experience working with high-conflict couples.

Doctor of counselling psychology offers understanding and relief from depression with a variety of skills and a wealth of treatment experience.

Psychiatrist Iain McGilchrist describes the real differences between the left and right halves of the human brain. It's not simply "emotion on the right, reason on the left," but something far more complex and interesting.

CLINICAL PSYCHOLOGIST, INTERNATIONAL SPEAKER & BEST-SELLING AUTHOR INTRODUCES EMDR THERAPY SKILLS FOR WORKING WITH PTSD AND TRAUMA

Clinical psychologist with over 20 years' experience helping people manage out of control emotions, irrationality, feelings of hopelessness and distress.

world-renowned clinical psychologist and professor with over 30 years' experience using hypnosis for pain control offers a step-by-step guide to using hypnosis to enhance your clinical practice.
From international specialists
Free 7 day trial on all plans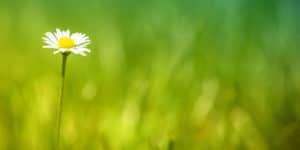 Although women and girls predominantly suffer at the hands of abusers, sexual violence can occur to all members of communities, from the very old to the very young to both males and females, with children being three times more likely to be victims of rape than their adult counterparts.
» Read the rest of this post…
Free 7 day trial on all plans